From April 20 to 22, 2023, EXPO International Exhibition Center hosted International Exhibitions Flora | Garden | Village. This Exhibition is the main meeting place for professionals in the fields of floriculture, gardening, landscape design, suburban construction and landscaping.

Event organizer is Astana-Expo KS Exhibition Company. Co-organizer: GreenExpo Exhibition Company is an organizer of the international exhibition "FlowersExpo" (Russia).

Registration Sponsor: Florexim BV is a Dutch full service provider of cut flowers, potted plants, seedlings and bulbs.

Three industry exhibitions were held concurrently: the 10th International Exhibition of Floriculture and Landscaping Flora Expo Astana, the International Exhibition of Horticulture and Landscape Design Garden Expo Astana and the 6th specialized exhibition of suburban construction and landscaping Village Expo Astana.
PARTICIPANTS

Over 100 companies from 10 countries took part in the exhibitions, including Belarus, the Netherlands, Italy, Kazakhstan, Colombia, the UAE, Kenya, Russia, Israel and Ecuador.
The pavilion presented a wide selection of novelties and bestsellers in the following thematic sections: cut and potted flowers, plants, planting material, bulbs, tree and shrub seedlings, plant care and protection products, gardening services, floristry and design, technical solutions, garden arrangement, garden furniture and tools, suburban construction and landscaping and others.

The key exhibition and the most anticipated event of this spring was Flora Expo Astana, which presented new assortment of flowers and plants from the world's leading growers and suppliers.

The largest foreign exposition was presented by the Kingdom of the Netherlands, the world leader in flower trading. Dutch delegation included Deliflor Chrysanten, Enigma Flowers Trading BV, Dekker Chrysanten, Linflowers Chrysanten, Kebol BV, Decorum, Vannova, 247flowers.online, Zentoo, FEX BV, Flower Planet BV, USPI Company BV, etc.
One of the bright expositions was the stand of the Ecuadorian company Royal Flowers Group, the world's leading supplier of high-quality flowers.
Henry Bonnar had the largest international stand, which was exhibited with well-deserved international brands, such as Alexandra Farms, Red Lands Roses, Florecal, Sky Flowers, Capiro, Diemme Fiori, Flower Exchange Group, FloristPak, Elite Flowers and OZ Export BV. Major Kazakhstani company offered the participants its service of flower export to Kazakhstan from the Netherlands, Colombia, Ecuador, Kenya, Israel and Italy.

Fledgling company BloomX Kazakhstan together with Business Ecuador, Edana Floralba and Quimbiamba Flowers, the growers of high quality roses from Ecuador, participated in the exhibition for the first time.

Local floral company Zhuldyz flowers demonstrated cut flowers and indoor plants from Colombia, Ecuador, the Netherlands, Kenya, Israel, Turkey and Uzbekistan. In addition, it showed the public the products from their own greenhouse where they grow local flowers, such as tulips, alstroemeria, carnations, lisianthus, peonies, freesias, asters and chrysanthemums.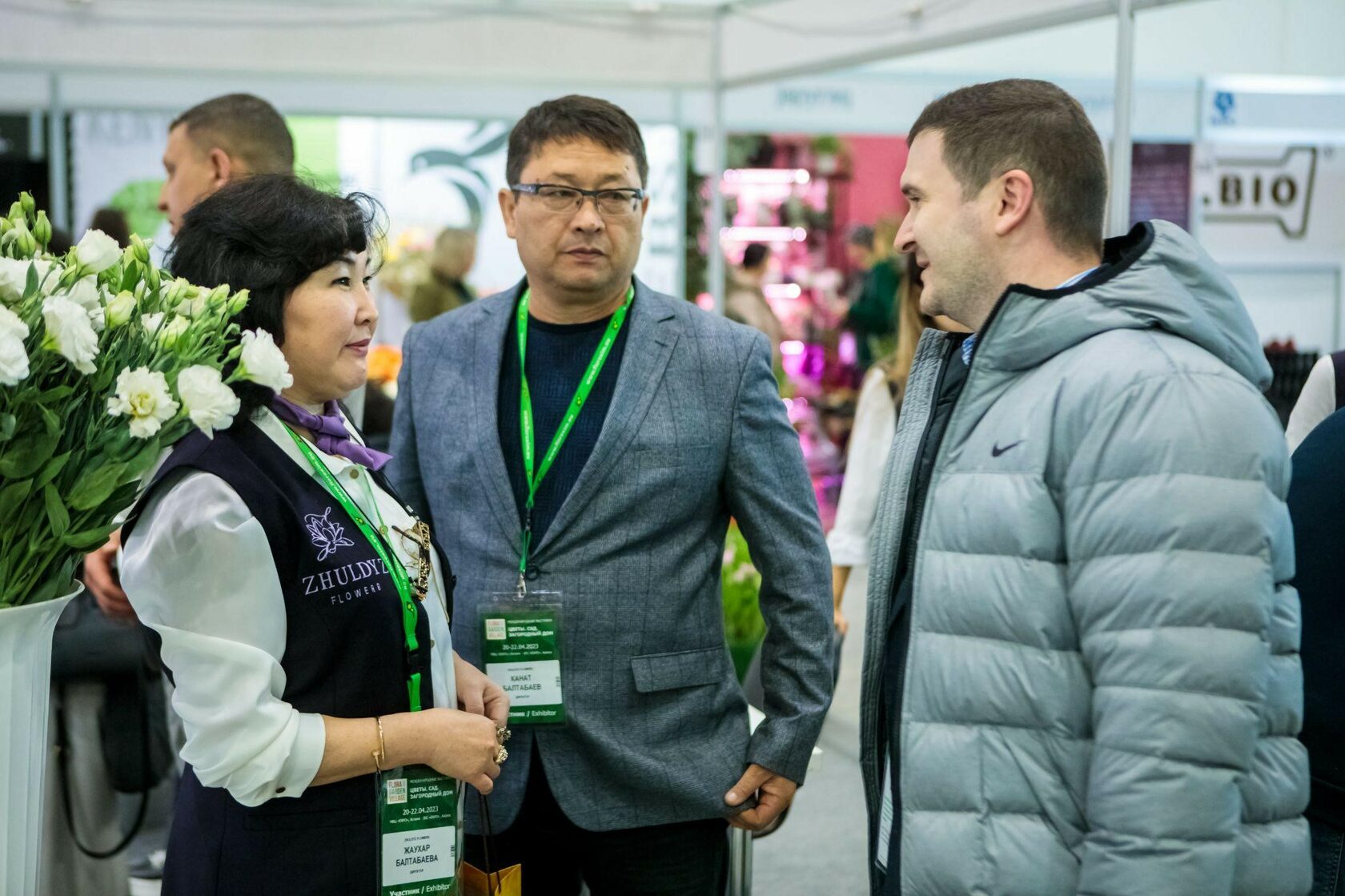 Tsvetochniy Put' company presented a large and bright stand, and together with the ATENA greenhouse complex it featured brokerage and transport services for the delivery of cut flowers, potted plants and agricultural and greenhouse equipment.

BAGBAN KZ, a large supplier of goods for home and garden, participated in the gardening and landscape design exhibition Garden Expo Astana for the first time. The company introduced visitors to a wide range of garden tools, fertilizers and planting material.

Kärcher, German company, demonstrated its new equipment for garden and grounds.
PS Group – Wood Yard, the leading lumber supplier in Kazakhstan demonstrated high-quality modular houses and saunas made of wood at the outdoor exposition of Village Expo Astana, the specialized exhibition for suburban construction and landscaping.

Exhibition areas of such fully functional companies as Art Flowers, Nicole, Royal Flowers, FlorExpress, Fashion Garden, BiFlorica, Little Garden, Japyraq, Florist Cloud, FloraLogistic, TM Plants, Tyulpanovo, Enigma Roses, Dolina Agro, Ultraflo, Dress Flowers, Urbio, Pool Service, Hardscaping Company, StrogoOrganic, Zion Kazakhstan, Pirmin Stroy, QazGrill, and others commanded great attention.
BUSINESS PROGRAM

Flora | Garden | Village Exhibitions not only managed to maintain, but also to improve their high status as a key industry event. An important feature of the exhibition was a rich and vibrant business program, which included discussions on a wide range of topical issues of the development of the flower and garden business, the state and development of the planting material market, logistics and partnerships.

The business program of the exhibition involved not only representatives of participating companies, but also invited experts and specialists. The total number of speakers was 25 people, and the number of listeners exceeded 1000.

All exhibition areas hosted more than 20 different business events.

The main professional event was the Conference "Planting Material-2023. Status and Prospects. Problems and Solutions".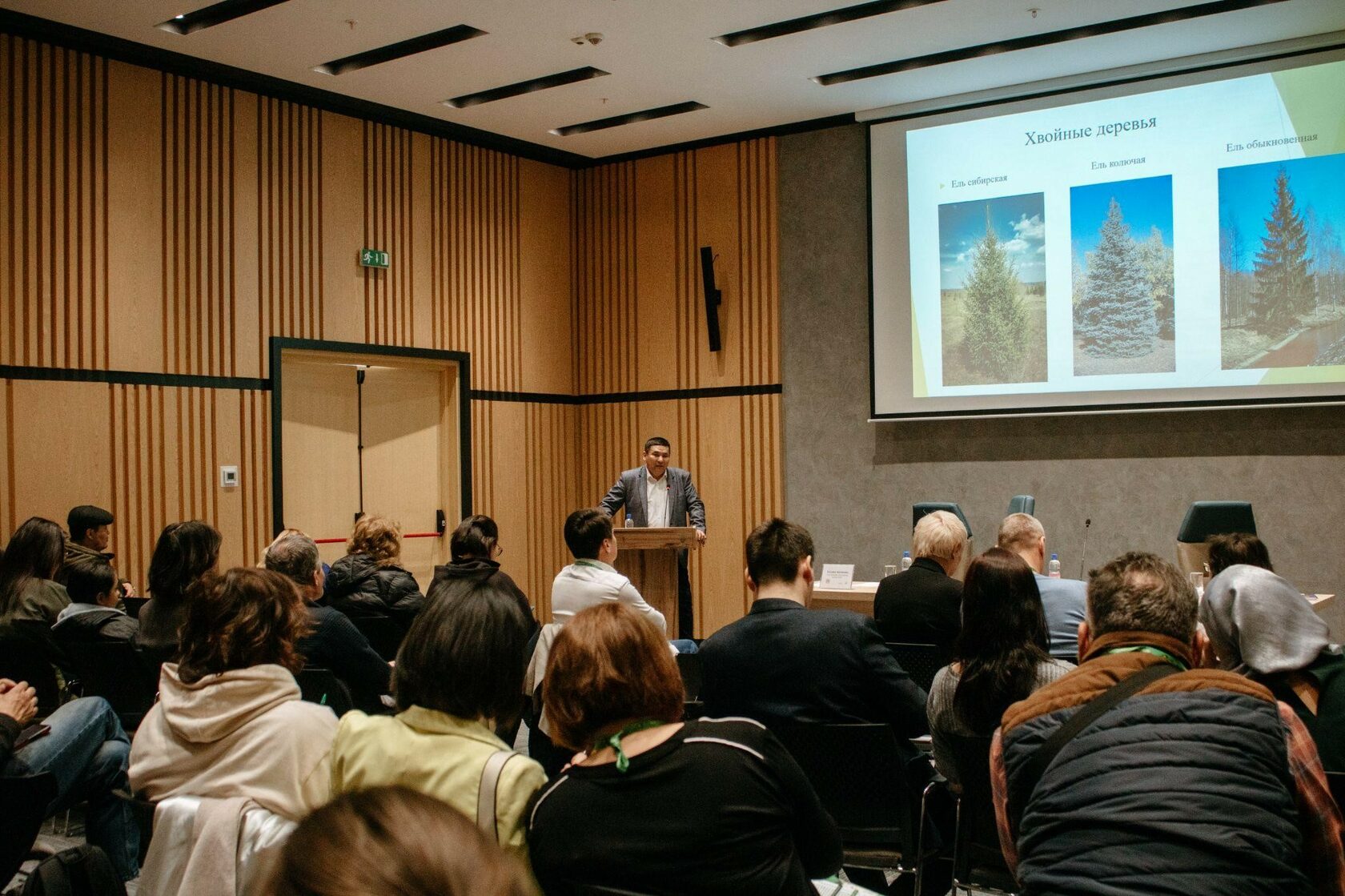 The conference was co-organized by Green Expo Exhibition Company with the support of the Landscaping Association of Kazakhstan and the Embassy of the Kingdom of the Netherlands in Kazakhstan.

The experts of the "green" market discussed wide range of issues, such as special aspects of the planting material for the northern regions of Kazakhstan, reasons and ways of landscape designer's switchover to nursery farming, specific features of the Dutch auction in new realities and others.

Representatives of Kärcher,
Dekker Chrysanten, Dress Flowers, Zion Holding, BiFlorica and Saltykovo nursery farm presented their own demo shows, workshops and master classes.

The real decoration of the exhibition was Altyn Gul-2023, the 5th Championship of Kazakhstan in professional floristry. The general theme of all competitive tasks was "The future is in flowers".
10 participants of the Championship competed in 3 competitive tasks: Bouquet themed "Architecture of Kazakhstan"; Bridal bouquet or accessory replacing it themed "Great fashion designers"; Interior composition themed "Creative search".

The championship was judged by an honorary Jury chaired by Roman Shtengauer, a famous Russian florist-designer and Champion of Russia in professional floristry (2010); Olga Sharova, a florist-designer and Champion of Russia in professional floristry (2021); as well as Andrey Filonenko, a master florist and Champion of Russia in professional floristry (2014).
According to the results of the Jury and the technical commission, the first place was scored by Victoria Poretskaya (Moscow), the second place was scored by Vasilisa Dolgova (Astana), and the third place was scored by Gauhar Alekenova (Astana).

On the third day of the exhibition, the members of the Championship Jury delighted the audience with a Joint Floral Show. Andrey Filonenko, a grand master of floristry, demonstrated several bright compositions on the theme of "Blossoming Fantasies". The partner of the show was 3D Flowers KZ (Astana). "Spring Tenderness" was another idea of presentation, which was embodied by Roman Shtengauer and Olga Sharova together with Flowers in Detail School of Floristry (Moscow). The show was held in a bright and colorful style giving visitors an unforgettable experience.
VISITORS

Flora | Garden | Village Exhibitions attracted 9325 unique visitors. They represented all regions of Kazakhstan and CIS and foreign countries as well, including Belarus, the Great Britain, Germany, China, Kenya, Kyrgyzstan, Mongolia, the Netherlands, UAE, Poland, Russia, Sweden, Turkmenistan, Turkey, Uzbekistan, Ukraine, the Philippines and Japan. It confirms the popularity and importance of exhibitions in development of flower and garden industry in Kazakhstan and beyond.

The exhibitions were attended by flower and plant wholesalers and retailers, owners of nursery farms and garden centers, flower and plant dealers, florists, decorators, landscape architects, representatives of the restaurant and hotel business, government agencies, lovers of gardening and country lifestyle, etc.

In the post-pandemic realities Flora | Garden | Village Exhibitions confirm their status as an important event for floriculture and landscaping professionals, as well as an effective tool for business development in a changing market. The event adapts to new challenges and provides participants with the most promising opportunities for developing and promoting business in the industry.

New dates for next year have already been announced. We look forward to your participation in Flora | Garden | Village International Exhibitions on April 17-19, 2024!